Annual Meeting & EXPO

LeadingAge New Jersey Annual Meeting & EXPO
June 5 – June 7, 2018
Be engaged.
Make a difference.
Become who you are meant to be.
The real purpose of anyone's life is to be fully involved in living, to embrace the adventure and live well at every age. Our field is no longer about bricks and mortar or programs and services. It's about helping older adults on the journey of living a life with intention.
A Life on Purpose.
LeadingAge New Jersey members are re-writing the rules of aging. They are leveraging new technologies, forming new partnerships and taking a fresh look at everything they do.  As we take on the vast opportunities and great challenges on the path to helping older adults continue to live a life on purpose.
---
About the Meeting
Nothing tops the LeadingAge New Jersey Annual Meeting & EXPO for exposure to New Jersey's aging services leaders who decide what products and services to purchase. This premier annual event for aging services organizations in New Jersey attracts more than 300 top executives and senior managers. The result: an unmatched opportunity for you to connect with New Jersey C-Suite Professionals (CEOs, CFOs, CIOs, COOs), Administrators, Executive Directors, Housing Managers, Purchasing Directors and others with the power to buy your product or service.
Back to top
---
Schedule of Events
• Tuesday, June 5
Exhibitor Registration & Set-Up
LANJ Board of Trustees Meeting
• Wednesday, June 6
Continental Breakfast (Exhibit Hall)
Continental Breakfast (continued)
Come meet & Greet LeadingAge New Jersey new President & CEO, Jim McCracken
Lunch in Exhibit Hall
Featuring Blue Light Specials
Dessert with Exhibitors
Featuring Blue Light Specials
LeadingAge New Jersey Reception
• Thursday, June 7
Breakfast & Town Hall Conversations
Total CEU hours: 8.75
Total Exhibit hours: 4.0
Back to top
---
Keynote Speakers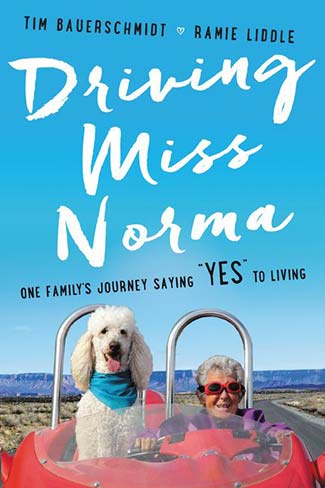 Tim Bauerschmidt & Ramie Liddle
"Driving Miss Norma"
Wednesday, June 6 @ 11:30 a.m. – 12:45 p.m.
"I'm ninety years old… I'm hitting the road…"
After a diagnosis of uterine cancer and advised to undergo surgery, radiation, & chemotherapy, Miss Norma – newly widowed after nearly seven decades of marriage – rose to her full height of 5′ and told her doctor, "I'm ninety years old … I'm hitting the road". Spoken by an effervescent woman of ageless spirit these bold words inspire an unforgettable cross-country road trip … And so Miss Norma took off on a journey in a thirty-six-foot motor home with her retired son Tim, his wife Ramie and their standard poodle Ringo.
Driving Miss Norma is the infectiously joyous chronicle of their experiences on the road. It portrays a transformative journey of living life on your own terms that show us it is never too late to begin an adventure, inspire hope, or become a trailblazer.
---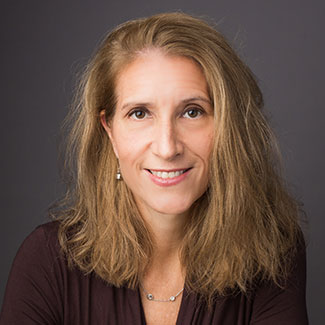 Catherine A. Sanderson presents "The Science of Happiness"
Thursday, June 7 @ 11:15 a.m. – 12:30 p.m.
This talk presents both surprising and not-so-surprising information on the science behind happiness. What role do money, marriage, friends, children, weather, age, and religion play in making us feel happier? Is happiness stable over time? How can happiness be increased? Professor Catherine Sanderson will describe cutting-edge research from the field of positive psychology on the factors that do (and do not) predict happiness, and provide participants with practical (and relatively easy!) ways to increase their own psychological well-being.
About the presenter:
Catherine A. Sanderson is the Manwell Family Professor of Life Sciences (Psychology) at Amherst College. She received a bachelor's degree in psychology, with a specialization in Health and Development, from Stanford University, and received both masters and doctoral degrees in psychology from Princeton University. Professor Sanderson's research examines how personality and social variables influence health-related behaviors such as safer sex and disordered eating, the development of persuasive messages and interventions to prevent unhealthy behavior, and the predictors of relationship satisfaction. This research has received grant funding from the National Science Foundation and the National Institute of Health. Professor Sanderson has published over 25 journal articles and book chapters in addition to four college textbooks, a high school health textbook, and a popular press book on parenting. In 2012, she was named one of the country's top 300 professors by the Princeton Review. Professor Sanderson speaks regularly for public and corporate audiences on topics such as the science of happiness, the power of emotional intelligence, the mind-body connection, and the psychology of good and evil.
---
Back to top